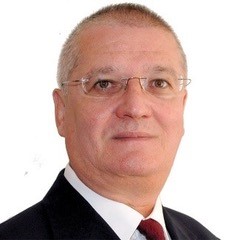 Virgil Constantin Ivan-Cucu
Team Leader
Constantin Virgil Ivan-Cucu has been the Key Expert for Judicial Capacity Building within the EuroMed Justice project since 2016. He developed the vision and the strategic concept of cross-regional, Euro-Mediterranean cooperation in criminal and civil matters and pursued with its implementation including the creation of a sustainable cross-regional mechanism of judicial cooperation.
In only one year of strategic advancement (2017-2018), EuroMed Justice established the experts group CrimEx and drafted the main instruments of cooperation: EuroMed Fiches, Legal and Gaps Analyses, Handbook on judicial cooperation and Digital Evidence Manual. The meeting of the EJN Contact Points with CrimEx members, and the first meeting of the Forum of the Prosecutors General constitutes EuroMed justice historical events and milestones.
Read More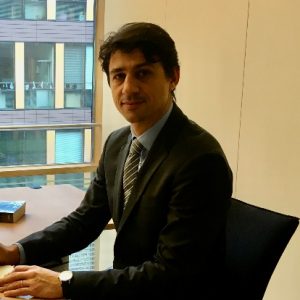 Alexandru Frunza-Nicolescu
Legal Officer
Graduated from the Bucharest Alexandru IOAN Cuza Police Academy with a Master degree in Criminal law, Alexandru Frunza-Nicolescu worked several years in the Romanian Police before becoming a Prosecutor. He then joined the Cybercrime Division of the Council of Europe in Strasbourg as a legal advisor and programme officer. After two years working as a trainer on cybercrime and judicial international cooperation, he is now part of Eurojust team and the EuroMed Justice programme, to help make Europe a safer place by strengthening international cooperation in criminal matters between EU Member States and third States.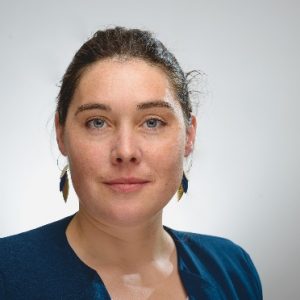 Communications Officer
Graduated with a double-bachelor in English and Arabic languages and a Master Degree in Training from Sorbonne Université, Morgane Thébault spent most of her career working abroad in educational and linguistic cooperation: Syria (Damascus), Egypt (Cairo), Laos (Vientiane), Sultanate of Oman (Muscat) and The Netherlands (The Hague). After working several years as Head of Training and Deputy Director of the Alliance Française de La Haye, she joined Eurojust and the EuroMed Justice programme in September 2020.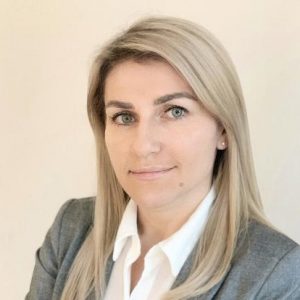 Programme Officer
Olesea Becu graduated with a Master's degree in EU Law and an Advanced Diploma in European Studies from the European College of Parma. She has extensive experience in delivering large-scale international cooperation projects in the area of safety and security including implementation of capacity building programmes, monitoring and evaluation, and delivery of digital transformation initiatives. Prior to joining Eurojust and the EuroMed Justice programme, she worked at the European Commission, International Criminal Court and the Organisation for the Prohibition of Chemical Weapons.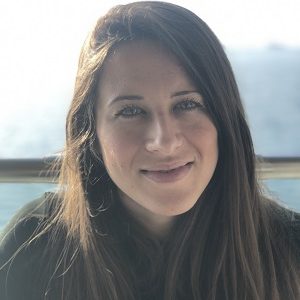 Programme Officer
Graduated with a Master degree of Arts in Translation of Economics/ Business and EU texts from the University of Surrey and started her professional career at the European Central Bank. She has worked for several years as a Sworn Translator of the Netherlands and an Administrative Assistant and PA at the Embassy of Greece in The Hague, before joining Eurojust and the EuroMed Justice Programme in March 2021.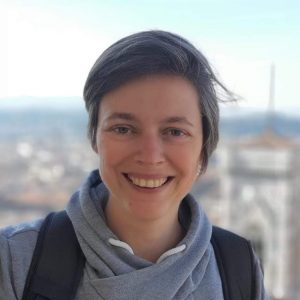 Budget Officer
Magali has a broad experience in financial management consolidated by an Executive Master in Business Administration and a professional training in European project management (Italy).
Before joining Eurojust and the EuroMed Justice team, Magali worked for more than ten years as a Finance and Procurement Officer in European institutions (Sweden and Italy), specialising in the management of externally funded European public projects, both in terms of revenues and expenses.
She also graduated from the Faculty of Translation and Interpretation in Mons, Belgium, with a Master's degree in translation of multidisciplinary and EU legal texts, and a specialisation in Scandinavian languages and international relations.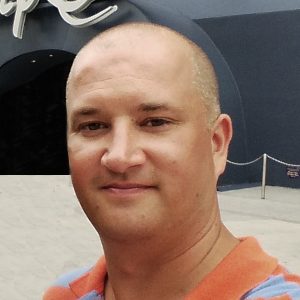 Webmaster
Valentin Petrus graduated with a bachelor degree in Management and has trained and gained extensive experience in software and hardware support, web-development and web maintenance. He spent most of his career working abroad in USA, Germany and Spain before joining Eurojust and the EuroMed Justice Programme in April 2021.