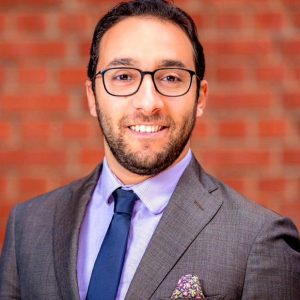 Ahmed is an international lawyer with demonstrated judicial experience and a proven track record in justice sector reform in the MENA region. Currently, Ahmed is working as a research fellow at Max Planck Foundation for International Peace and the Rule of Law, Heidelberg, where he's responsible for the MENA portfolio, focusing on legal research on post-conflict countries and countries in transition in the region. He also worked as a legal consultant to a number of international organizations including EuroJust, UNODC, and IIJ where he worked on matters related to judicial cooperation and counterterrorism and worked on revising and redrafting counter-terrorism laws in several countries.
Ahmed's current work at EuroMed Justice Program at Eurojust includes drafting, and presentation of legal and gaps analyses, comparative studies, manuals, or handbooks related to international judicial cooperation in criminal matters between EU Countries and South Partner Countries. Furthermore, developing a practical guide on joint investigations, parallel investigations, and spontaneous exchange of information in the Euro-Mediterranean region.
Ahmed's professional experience includes working as a Pretrial Judge at the Egyptian State Council and on a later stage, he joined the Egyptian Ministry of Foreign Affairs He also took part in the International Law Commission, working as the Legal Assistant to the Chair of the 71st session of the Commission at the UN Geneva. Ahmed holds a master's degree in international law from the Graduate Institute (IHEID), Geneva. He is a Hans Wilsdorf scholar, a GCSP alumnus, and an ILA Scholar 2020 (Kyoto). His research interest includes international criminal law, public international law, and human rights.