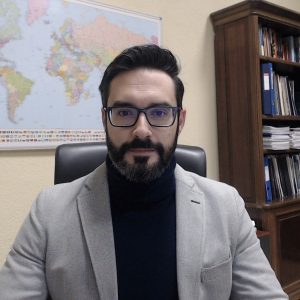 Javier Samper works in the team in charge of updating the Euromed Factsheets, one of the EMJ tools.
Javier Samper is the Head of the Support Unit at the Directorate General for International Legal Cooperation and Human Rights of the Spanish Ministry of Justice, and has collaborated with the 4th and 5th editions of Euromed, as well as with other projects in the region (CT-MENA, ACT for Lebanon).
In this position, he coordinates the activity in cooperation projects of the Spanish Ministry of Justice, especially in the field of countering organized crime, as well as other issues such as Common Security and Defence Policy and SSR, normative projects on MLA, etc.
Before joining the Ministry of Justice, he worked in civil and criminal courts as a judicial counsellor, and previously practised law privately.