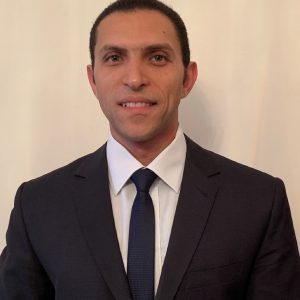 Mohamed joined the Egyptian Judiciary in 2003, as a prosecutor for 8 years and a judge for 10 years.
He served as a member of the Egyptian Legislative Reform Committee, and currently, as a member of the Legislation Department of the ministry of justice, specialized in cyber laws, money laundering and terrorism.
He participates as an expert speaker of cyber terrorism with the UNODC and works with Eurojust as a senior expert of e-evidence and data protection laws in the MENA region.
Mohamed is a lecturer of cyber laws and money laundering at the Egyptian National institute of judicial training and the Egyptian institution for prosecutors training, teaching cyber crimes and money laundering investigations techniques.
He holds a master's in cyber laws from University of East Anglia, United Kingdom, and a masters in international commercial law from Cairo University with collaboration with Dauphine University, France.