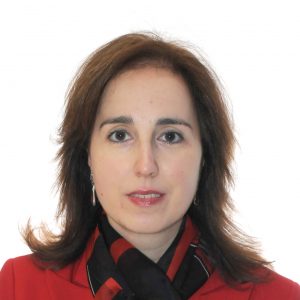 Sandra Blanco is an EU and international criminal defense lawyer. She was admitted to the Bar of Vigo (Spain) in 2006 and to the List of Counsel for the Defence of the Special Tribunal for Lebanon in 2015. Ms Blanco is also in the List of Counsel and Assistant to Counsel of the International Criminal Court. She has a Law Degree with a specialisation in European Law from San Pablo CEU University (Madrid, Spain) as well as a Postgraduate in Legal and Economical studies on the European Union from Paris I Panthéon-Sorbonne University. Ms Blanco has also a Master of Arts in International Politics from the Centre Européen de Recherches Internationales et Stratégiques (Brussels, Belgium), a Certificate from the International Institute for Human Rights in Strasbourg (France) and followed a specialisation in cybersecurity with the National Cybersecurity Agency of France (ANSSI) as well with other governmental organisations. She has experience in international criminal law, EU law, cybercrime, data protection, e-evidence and new technologies and speaks several languages.
Ms. Blanco works as an independent expert for the European Commission and EU Agencies on various projects and calls for proposals.
She is currently a member of the team of experts at EuroMed Justice Programme, Eurojust (2021-2023) and is supporting the EuroMed Justice Programme as Senior Expert in Criminal Law on cybercrime and digital evidence.
Her research interest includes international criminal law and EU law, data protection, cybercrime, e-evidence and new technologies. She co-authors several books and articles.